What makes some lead magnets irresistible?
So attractive that you don't even mind the annoying pop-up and you give them your REAL email address?
What if YOUR freebies were so spot on that they'd bring you subscribers all day, e'rry day?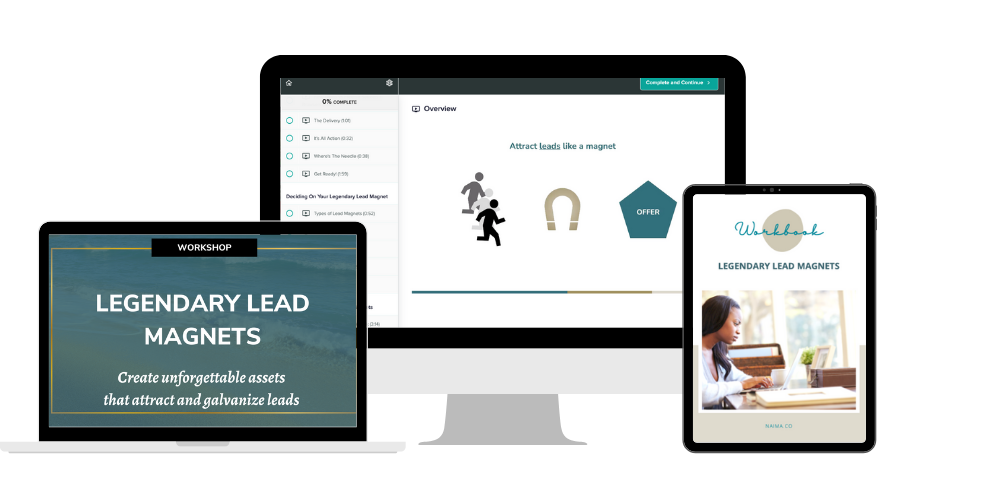 Introducing ...
Legendary Lead Magnets
Your go-to guide for creating freebies that finally bring you the kinds of subscribers that predictably turn to buyers.
No one has ever actually broken down how to think through creating your lead magnet. 
I've heard others talk about it, I've even bought a couple of courses.
But never, until today, did I ever truly understand how to come up with the right idea for a lead magnet.
Thank you!
-- Vanetta
Inside Legendary Lead Magnets: